Bars and Clubs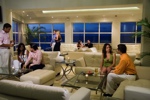 Lighthouse Lounge & Disco

- is with no doubt the most spectacular and classy Lounge & Disco Bar of the island, completely dressed in white, with comfortable sofas where you can relax and enjoy the unparalleled view and the best music. Open from Wednesday to Saturday from 9am until sunrise! Regular weekly activities are Wednesdays: Karaoke, Thursday: University night (special prices for rum and beer), Fridays: Ladies night (ladies drink free), Saturdays: Party night.


Address: #3 Calle Principal, Playa Cofresi, Puerto Plata




Phone: 809-291-1111





Cafe Cito

- Wines and dines patrons from all over the world with savory international dishes, but festive atmosphere and live jazz also contribute to a great nightlife scene. The rooftop bar draws crowds who like their nightlife with a view. It's a great place to enjoy one of the Dominican Republic's finest hand-rolled stogies.


Address: Plaza Isabela · Km 3 1/2 Puerto Plata - Sosua Hgwy


Phone: 809-586-7923


Hemingway's Cafe

- This cafe is one of the most popular hang out spots for tourists looking for a good time. Friday night's karaoke are the most popular, and Thursdays and Saturdays are rock 'n' roll nights. This is the place to go if you want to meet up wth some fellow tourists and swap stories about your adventures.
Address: Playa Dorada Plaza, Puerto Plata
Phone: 809-320-2230


Casino Gambling

For a fun night on the town try a Dominican Casino. These casinos are set in a scenic tropical setting, making your night out a fun adventure. The casinos feature typical blackjack, craps, roulette, poker and slot machines. Players must be at least 18 years of age. Casinos are open from Mon- Fri 4pm-4am weekends 4pm-6am.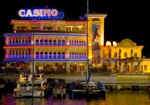 Overlooking the marina stands the landmark Ocean World Casino. The spectacular four-story building is an aquatic themed casino that features extraordinary mosaics of whales, dolphins, and tropical fish. Each floor offers visitors different experiences from five-star dining, live music, gaming, spectacular ocean views, cocktail lounges and featuring the tropical and exotic Bravissimo Show.

Music


A rhythmic mix from African and Caribbean origins, merengue is very much part of life here! Puerto Plata host a well-know Merengue Festival in late October with a mix of live merengue, open-air food stalls, and dancers. If the passion of merengue and salsa dancing sounds like the kind of nightlife you'd like to encounter, and then hit the local scene. Exotic local rum is served with coke, as the traditional drink of the area. A knowledge of merengue and salsa dancing will make you feel a part of the scene, but in the tourist and hotel areas the discos are definitely up to speed on the latest rock and dance tunes from America to Europe. If you want to mix with the locals, you can learn merengue at the clubs or your hotel. Dominicans socialize through dance and it's usually left to the men to ask the ladies to join them on the dance floor.



Bravissimo Show

Bravissimo Show is a Las Vegas style dance show with a tropical flair. Gorgeous performers take guests on an enchanted journey throughout the Caribbean by presenting their interpretive dance collection from throughout the destination, with more than 100 costumes that will leave you breathless. The show is a one of a kind display of spectacular dancing and breathtaking costumes...not to be missed!
Bravissimo Show Features:
- Tuesday, Wednesday, Friday and Saturday at 9pm
- 26 dancers with more than 100 costumes
- No pictures/filming permitted